All original materials on this website moolelo.com copyright © 1995 - 2012 Charles K. Maxwell, Sr. and his heirs, all rights reserved, may not be copied or used without express written permission, contact Sheri Maxwell at with request for use.

IMINI I KA NA'AUAO E PAHU IA MAKOU IMUA
Seeking the Knowledge to Push Us Forward
Designed by Ipo Nihipali, the sail was first used as the logo for 'Aha Hookele at the ADB Conference in May 2001,
and with her kind permission it is now used as the logo for CKM Cultural Resources.

CKM Cultural Resources L.L.C
157 Alea Place, Pukalani, Maui 96768

In loving memory of
KAHU (REV.) CHARLES KAULUWEHI MAXWELL SR.
"Uncle Charlie"

HAWAIIAN STORYTELLER

Native Hawaiian leader Charles Maxwell dies at age 74
The Maui News, March 16, 2012
Charles Kauluwehi Maxwell Sr.: 'He was a man for all seasons'
The Maui News, March 17, 2012
Recalling 'a true warrior'
Service held at MACC for kahu Charles Kauluwehi Maxwell Sr.
The Maui News, April 2, 2012
After medical crisis, Maxwell passes torch
Grandson is ordained as kahu amid recovery
The Maui News, Monday, August 1, 2011
NEWS, ACTIVITIES & INTERESTS
Articles, viewpoints & letters to the editor featuring Uncle Charlie
NA IWI - MOEPU - REPATRIATION
News archive regarding bones, burials, artifacts and NAGPRA
For regular news and events related to Hawaiian issues,
please visit my webmaster Scott Crawford's weblog at
HAWAIIANKINGDOM.INFO

"Conquest of Hawai'i" PAINFULLY TRUE
AUDIO DOWNLOAD: KEANU SAI & THURSTON TWIGG-SMITH ON "TALK STORY" RADIO
Special shows commemmorating the 111th anniversary of the overthrow
ALOHA STORY VIDEO
Ten minute video I co-wrote originally aired in 1973
BISHOP MUSEUM LEADERSHIP MUST CHANGE
Commentary, The Honolulu Advertiser, Sunday, June 13, 2004
Beware the Red Wave!
Story and Pictures from the March on Waikiki, Sept. 2003
TRAVELS WITH HOKULE'A
Pictures, articles and accounts of Polynesian voyaging
Dear Mr. President
Song about the plight of the Hawaiian nation.
PAUL HARVEY - THE REST OF THE STORY
"Down in the shadowy realms where U.S. foreign
policy shakes hands with the devil...
the overthrow of a friendly monarch"
WEDDING IN A GRAVEYARD
Desecration of the Iwi Kupuna (Ancient Bones) of the Hawaiian People
Saturday, June 24, 2003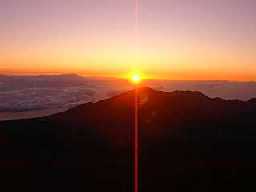 HALEAKALA
Sacred Summit Under Assault
KAHO'OLAWE, A NEW AWAKENING
An ongoing fight and struggle to regain
the island of Kaho'olawe for the Hawaiian people.
KAMEHAMEHA SCHOOLS
Collection of articles, including on enrollment policy
SOVEREIGNTY: OUT OF SIGHT, NOT OUT OF MIND
Commentary by John Griffin, Honolulu Advertiser, June 9, 2002
KOHOLA
Stories, comments and other items regarding whales
HAWAIIAN ISLANDS HUMPBACK WHALE NATIONAL MARINE SANCTUARIES
What Does the Sanctuary Mean to Me as a Kanaka Maoli (Native Hawaiian)
SPIRITUAL CONNECTION OF QUEEN LILIUOKALANI'S BOOK "HAWAII'S STORY"
The entire book has been published on the Web!
AKUA LELE & THE LOST ANCESTOR FROM EASTER ISLAND
Two newly posted short stories (January 2002)
PROTECTION OF THE IWI NA KUPUNA (Bones of our ancestors)
Uncle Charlie's mana'o (thoughts) on ancient Hawaiian Burials
KALAUPAPA, A LAND OF BEAUTY, PAIN AND SUFFERING
Uncle Charlie does 8/17/01 radio show from Molokai (with pictures)
SONGS OF ALOHA AINA
Songs Uncle Charlie wrote about Honokahua Burials on Maui
HAWAII ADVISORY COMMITTEE TO THE U.S. COMMISSION ON CIVIL RIGHTS
Press Conference in Washington D.C., June 26, 2001
INSIDE THE ASIAN DEVELOPMENT BANK
Uncle Charlie shares his experiences at the ADB Meeting, May 7-9, 2001
INTERNATIONAL EXHIBIT ON INDIGENOUS PEOPLE
Uncle Charlie's Australia Travels
KU'E: AN ACT OF ALOHA
Hawaiian Elders protest at Kahului Airport Feb. 2-4
THE PASSING OF THE TORCH
"A Spiritual Awakening"
NANA I KE KUMU
Look to the Source
THE KOHOLA IN HAWAI`I
Humpback Whales and the Hawaiian
I TOUCHED A GOD
Meeting a Pigmy Whale
PAPA'S OLD KOA GUITAR
Music from the Past
UNCLE CHARLIE'S BEDTIME STORIES
Bedtime Stories for Uluwehi
MANA`O I`O
Thoughts - Beliefs
COOKING WITH UNCLE CHARLIE
Ono local recipes shared on cooking shows
NATIVE HAWAIIAN CIVIL RIGHTS
Five Years After the Passage of the Apology Bill
IZ - HALI`A ALOHA
Fond Recollections of Israel Kamakawiwo`ole
HULA BOWL 2000
Pictures of Uncle Charlies and Na Halau
ABOUT THE AUTHOR
Uncle Charlie's Bio
HUI `AI POHAKU
A Cultural Organization for Upcountry Maui



| | | |
| --- | --- | --- |
| | | |



Web Design
Ho`okele Hawai`i
HawaiiaNavigation